CLASSES AVAILABLE FOR REGISTRATION NOW! See below or on our calendar for specific dates.
Due to COVID, ALL CLASSES are currently being offered ONLINE ONLY. Please click the blue box below to see ONLINE CLASSES.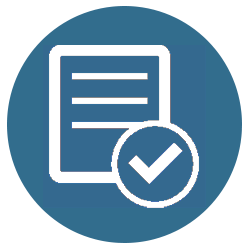 MS4 STORMWATER PERMITS REQUIRE THAT QUALIFIED PERSONNEL BE IN COMPLIANCE WITH THEIR PERMITS.  There are many moving parts that must be coordinated and a lot of information to track. If you don't do these things, then your MS4 may get fined!  The MS4-SCP is a two-day course that addresses everything you must do to be in compliance with your MS4 permit.  You will receive a certification valid for three years with successful completion of the course.  CEU's or PDH's are issued with your certification.
You will learn the basis for permit requirements, followed by an in-depth introduction to your state MS4 general permit, as well as how to evaluate impacts of permittees with construction general permits who discharge to your MS4. This is very different from doing a construction inspection! During this discussion, you will be introduced to inspection and evaluation methods and techniques to ensure that permittees are in compliance with their permit requirements. This prevents you from being out of compliance with these requirements.
We will discuss how to do inspections of MS4 facilities and how to do inspections of state CGP permittees that discharge to the local MS4. The emphasis and discussion will be to ensure that the MS4 that receives the discharges from construction sites and other areas are in compliance with their MS4 permit, which helps keep you in compliance!
The final component of the course will be the discussion of Best Management Practices (BMPs) – what works, what doesn't work, what are the permit requirements for BMPs, and what to do if something fails. We will discuss some common LID and Green Infrastructure Techniques and Methods and how these may be incorporated into your MS4 permit compliance actions.
This course is designed for MS4 compliance personnel that may encounter MS4 stormwater issues including stormwater managers, engineering staff, MS4 stormwater inspectors, building and code inspectors, administrative personnel, environmental staff, water quality staff, planning staff, fleet staff, road workers, park officials, construction managers, construction inspectors, and MS4 maintenance staff. In this course, you will have the opportunity to discuss how your MS4 operates. You will also learn how other MS4s represented in the course operate.
---
On-Site Classes: